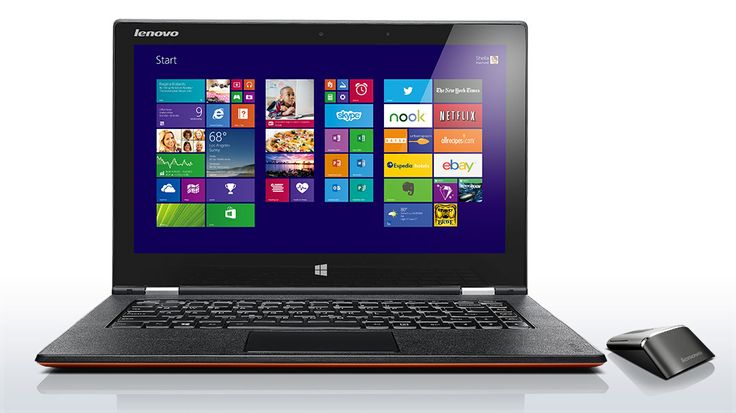 Lenovo IdeaPad Yoga is versatile hybrid laptop with solid performance. Some of it's the best characteristics are the keyboard, the trackpad, and the screen . As minus, absence of a backlit keyboard and lack of a true 1080 display. IdeaPad Yoga a 3200 x 1800 display is the most significant enhancement from the previous model , but also offers more powerful a Haswell processor. Don't forget in yoga you can make asanas ( yoga poses) , with Yoga 2 Pro too. Yoga 2 can flip screen back 360 degrees until it rests flat against the backside of the keyboard. Also, in laptop mode standard angle is 90-degree , but you can lay the screen completely flat. Other very useful modes is tent mode. In that mode the devices functions like a tablet in a stand.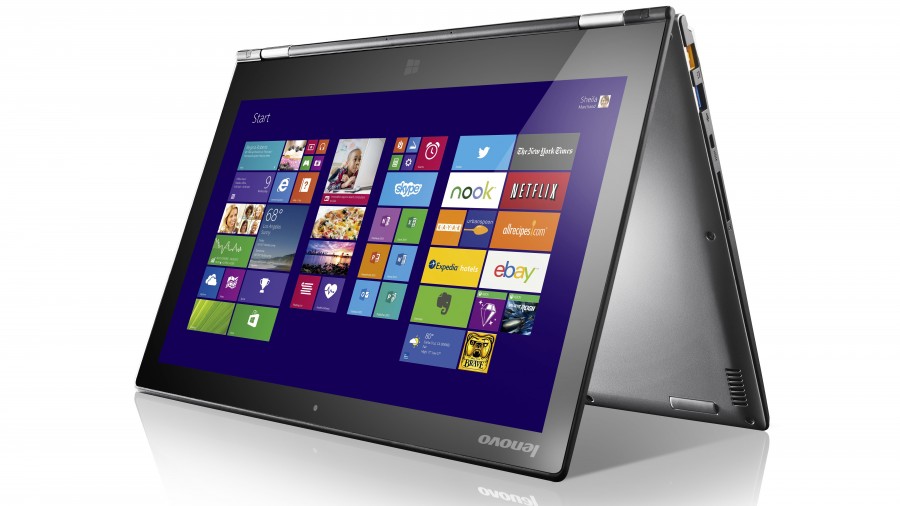 Specifications
CPU: 1.6GHz Core i5 4200U
RAM: 4GB of DDR3
Screen: 3,200 x 1,800 IPS multi-touch display
Storage: 128GB SSD
Ports: 1 USB 3.0, 1 powered USB 2.0, headphone/mic jack, micro HDMI-out, SD/MMC card reader
Webcam: 720P front-facing camera
Weight: 3.06 pounds
Size: 13 x 8.66 x 0.61 inches
The major upgrade here is Intel's new Haswell architecture . You can buy Yoga 2 Pro i with 2GB or 4GB RAM and hard drive at 256GB and 512GB. At a minus, the tablet doesn't have a built-in 802.11ac network adapter.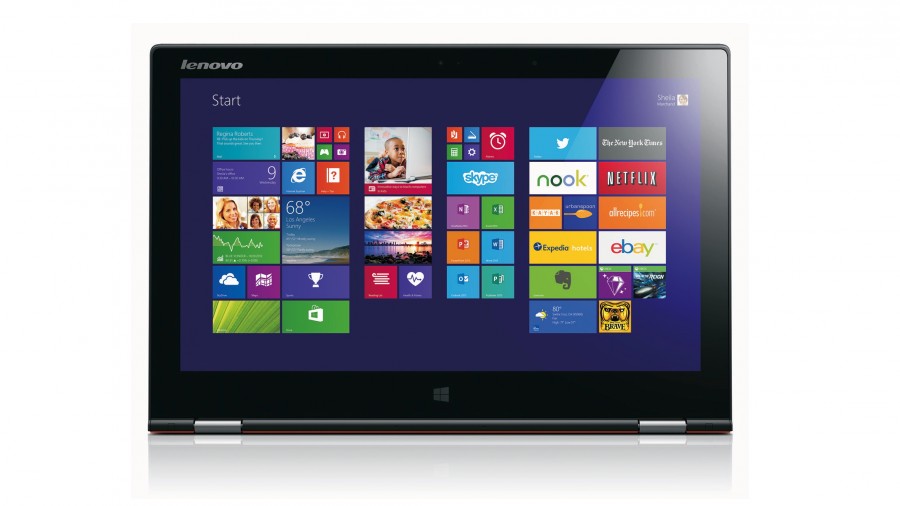 Performance
In most of the tests Yoga 2 Pro performed quite capably , but shows mediocre battery life. In real-work mode, battery will lasted around five hours. As we mention before, this hybrid have backlit keyboard which offers decent response. Touchpad is perfect , it's feel like sleek, smooth and responsive. For the display, Yoga 2 Pro have remarkable 13-inch screen with a high-quality IPS panel makes for a very crisp and viewable screen . In addition, Lenovo bundles some interesting utilities some of these built-in apps are: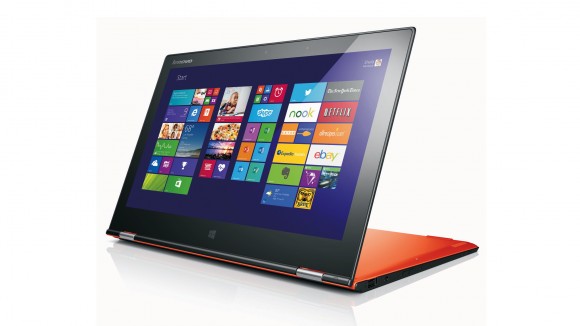 Phone companion: For Android users, you can pair your phone with Yoga 2 Pro to sync photos, contacts and more.
Photo Touch: Allows you to enhance photographs with easy touch interface.
Smart Voice: You can perform some basic, Kinect-like voice controls with your laptop.
Camera Man: With this you can easy take photos of yourself using Yoga 2 webcam and add a variety of special effects.
Chef: Perfect app with thousands of free recipes
At conclusion, Yoga 2 Pro is very attractive ultrabook. It's not have very good battery life, but with a 3200 x 1800 screen and good performance is one of the best ultrabooks