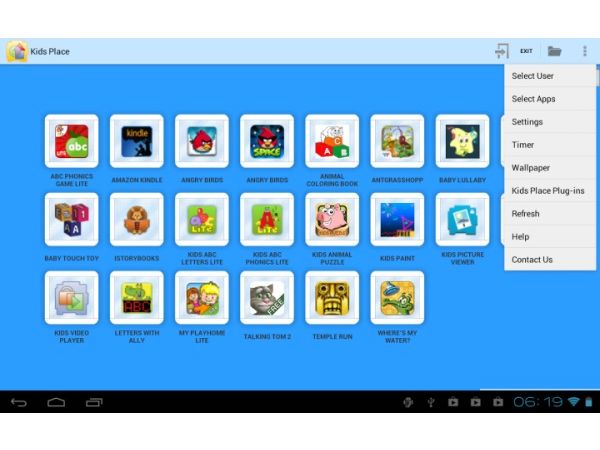 It's very easy for your child to stumble upon inappropriate content. With the latest version of Android you have some app restriction features and marketplace filtering, but sometimes this is just not enough. With third party apps you can easy restrict app purchases, filter out adult content or even monitor internet activity , any call or SMS. Here a list with the best Android parental control apps.
1) Kids Place from Kiddoware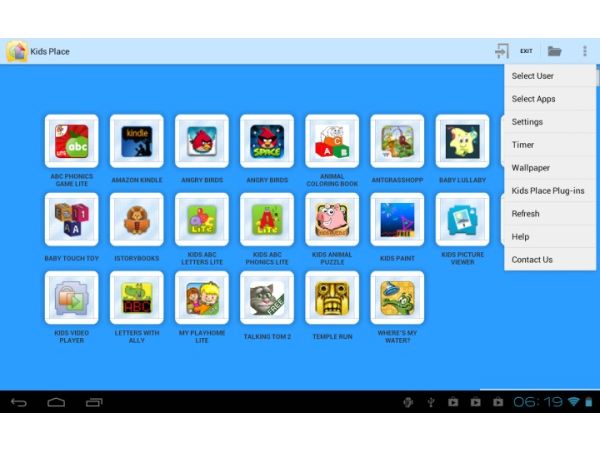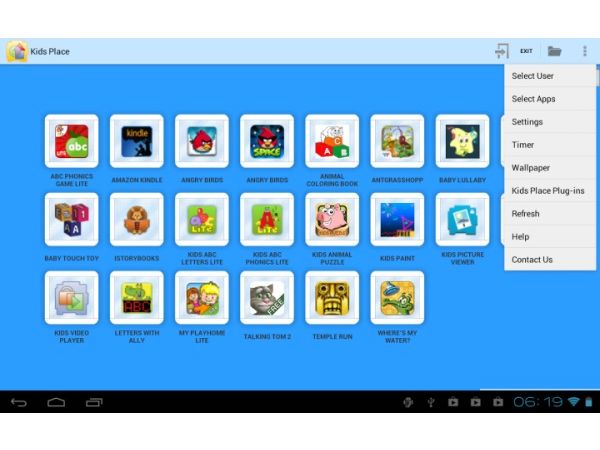 This is a custom app launcher that creates sandbox environment . You can easy filter accessible apps or to prevent installations of new apps. Kids Place support multiple profile and have a timer feature allowing to set you limit use.
2) MMGuardian ( $3.99 /montjh)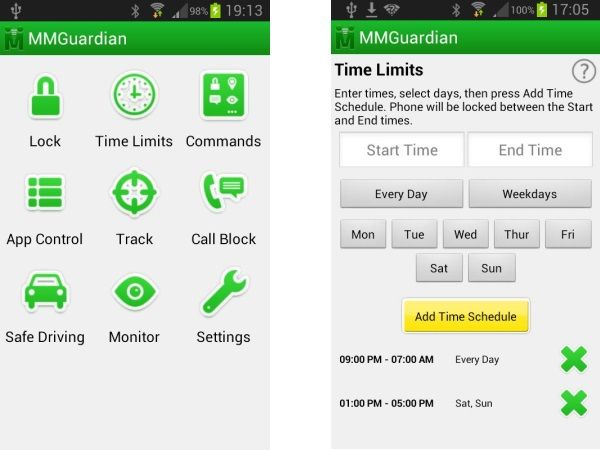 MMGuardian allow you to locate child's phone, set different restrictions and to monitor some activity. In additional you can send an SMS to locate kid's phone or to lock it. Subscribers can set time limits , application control , text monitoring . MMGuardian doesn't include web or internet filters.
3) Famigo ( $0.99 / month)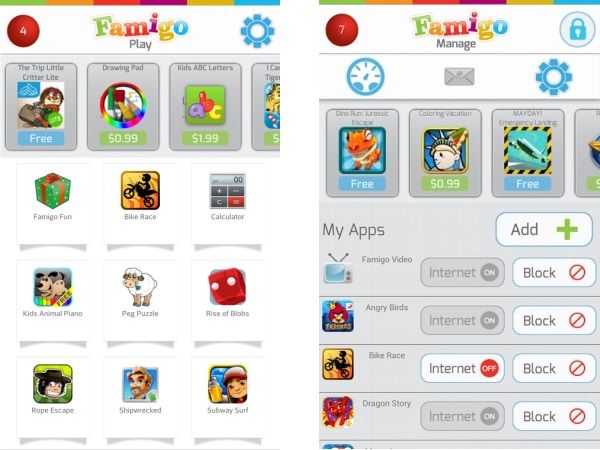 The Famigo app such as Kids Place creates a sandbox environment. The app blocks Google Play store and restricts emails, calls and texts. You can preload application. Setup is very easy and also allowing you to add or remove items in the Manage Mode. Famigo includes Famigo Wowzer – browser for child with limited access and Famigo TV for kid-friendly videos.
4) Net Nanny ( $12.99 / year)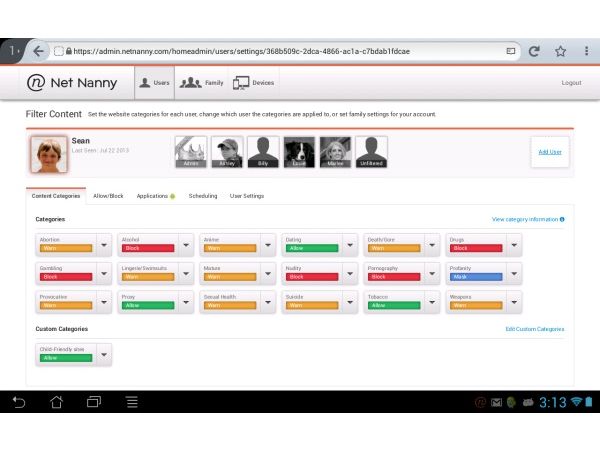 This app allowed you to restrict access to any adult material and to manage apps . Net Nanny combine Android browser and parental control system . In browser you can filtering many categories choosing option – Block, Warn, or Allow access . Also you can remotely block or view apps
5) Funamo ($19.99)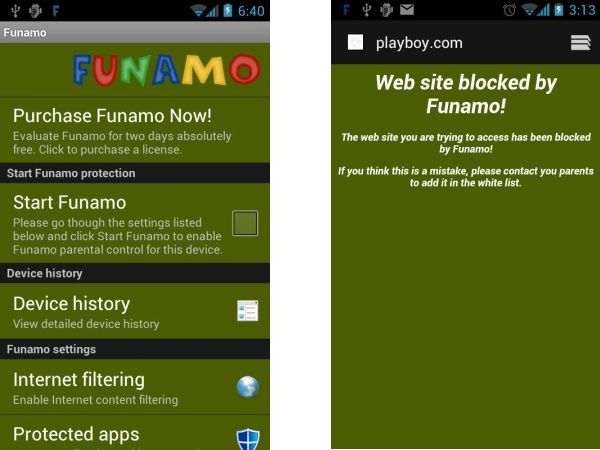 With Funamo Parental Control parents can easy monitor or filter any Android activities. This apps also have a child-safe browsert. Additionally, Funamo have SafeSearch filters with additional keyword blocking and whitelists and blacklists filtering. Funamo can log SMS activity or calls and can set time limits or restrict marketplace access