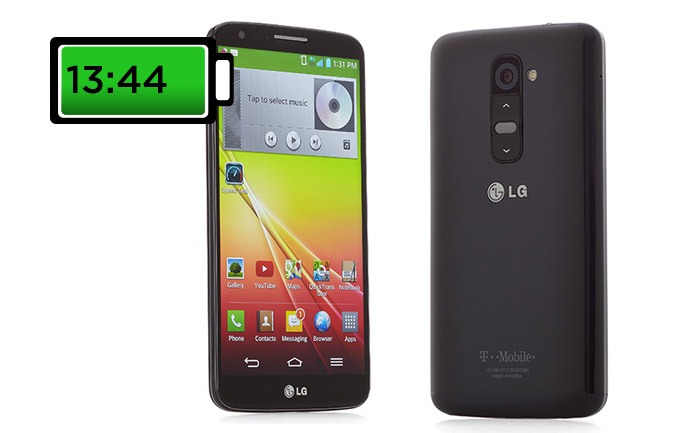 Now smartphones have quad-core processors and 4G data speeds and are more powerful than ever before and more power hungry. So if you looking for a smartphone that endures, just check out our list. All devices lasted at least 6.5 hours and this include web surfing over 4G at 45 percent brightness.
See for yourself which smartphones is best for you
1) LG G2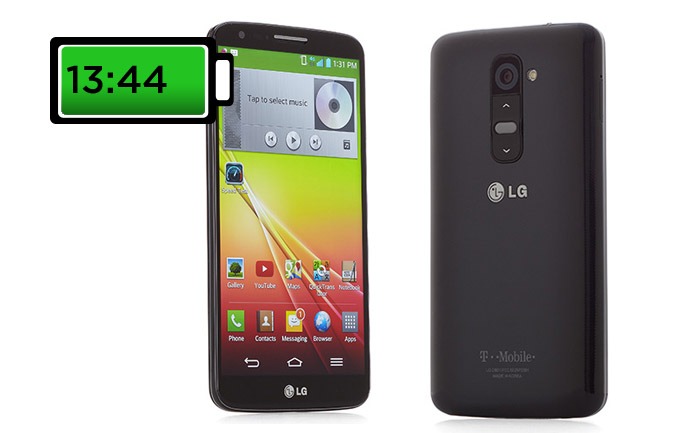 Latest flagship LG phone is built to last. LG G2 have fast Snapdragon 800 processor and it's 3,000 mAh battery lasted 13 hours and 45 minutes on tests. Version on AT&T lasted 10 hours and 40 minutes and Verizon lasted 9 hours and 15 minutes. G2 is amazing Android phone build to go the distance.
2) Samsung Galaxy Note 3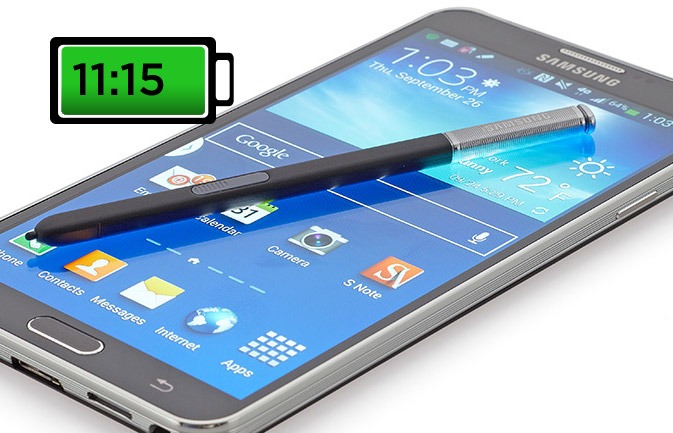 Samsung Galaxy Note 3 have one of the biggest and brightest screens with 5.7-inch size, but also offers superb battery life. This phablet lasted more than 11 hours . That give you a lot a time to enjoy on yours smartphone.
3) Motorola Droid Maxx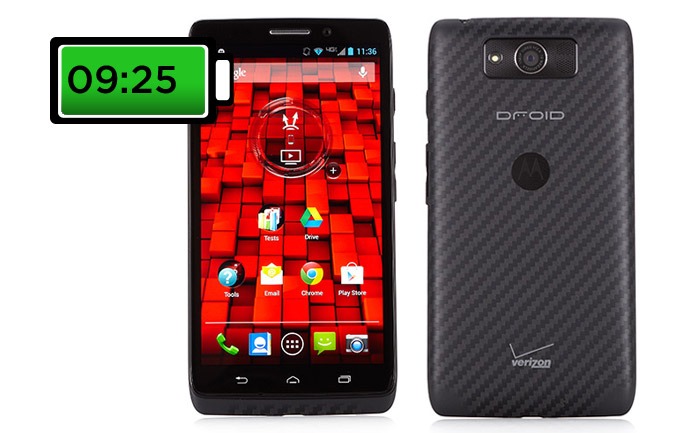 Motorola Droid Maxx offers incredible brighter 5-inch screens with perfect touchless voice controls. Don't forget battery life – 9 hours and 50 minutes with 3,500 mAh battery only for $299.
4) HTC One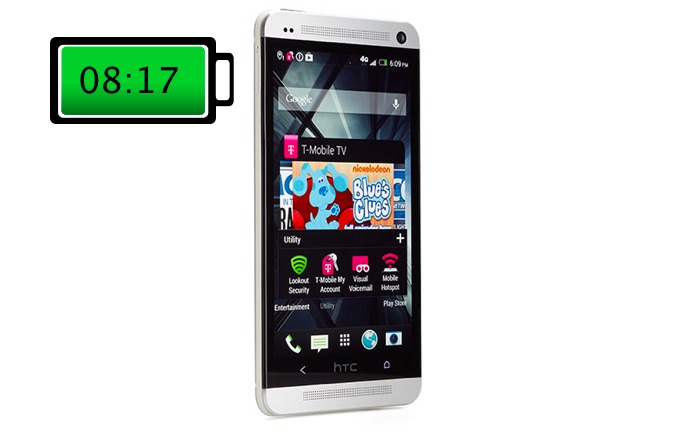 The HTC One is smartphone with 2,300 mAh battery lasted an impressive 8 hours and 15 minutes. With cheaper montly price and only for $99 it's tough to ignore it.
5) LG Lucid 2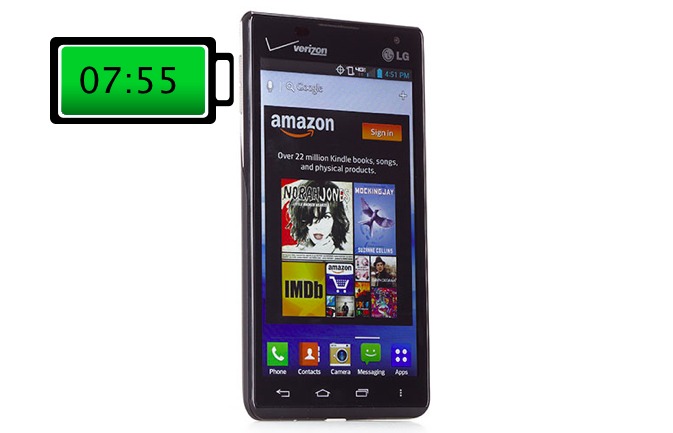 With a 2,460 mAh lithium-ion battery, you can work full day with Lucid 2 . Battery lasting 7 hours and 50 minutes and the phone is very cheap.
6) HTC 8XT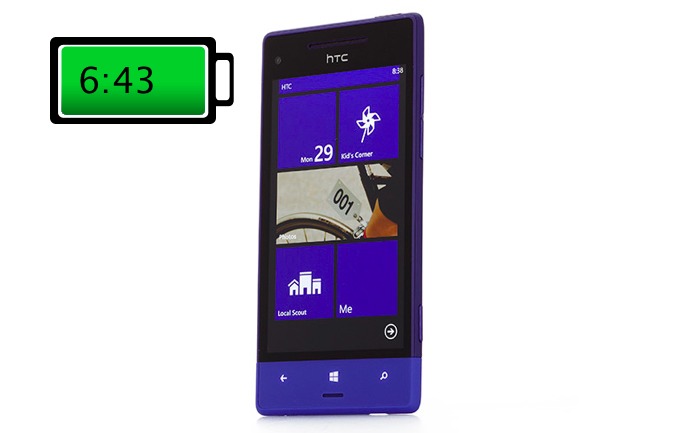 HTC 8XT offers nice indigo color with battery lasted 6 hours and 43 minutes It's Windows Phone 8 device with fairly good staying power.
7) Samsung Galaxy S4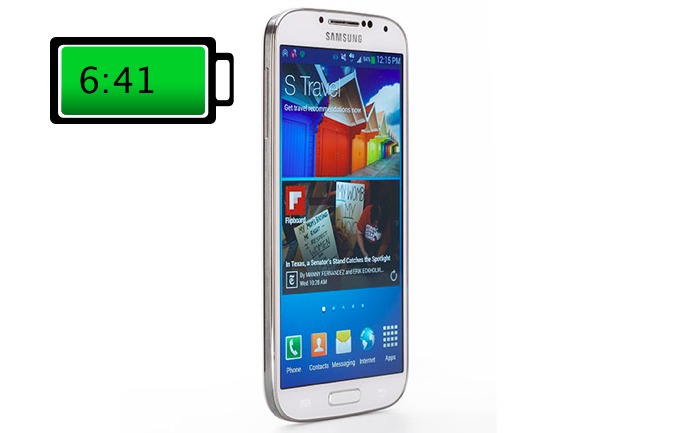 Galaxy S4 lasting a solid 6 hours and 41 minutes on LTE network.
8) Sony Xperia Z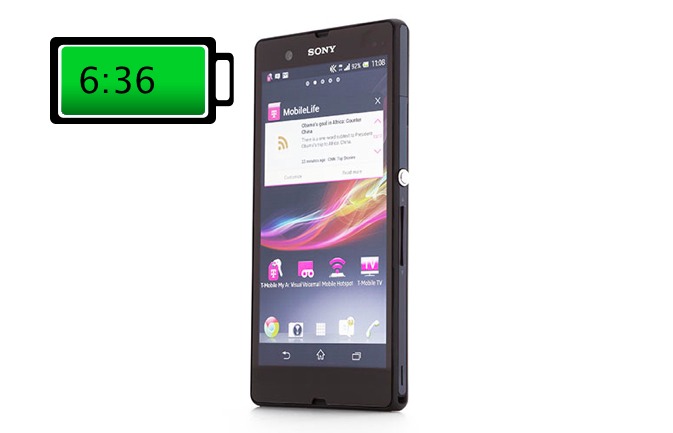 Sony Xperia Z have incredible 13-MP camera, water resistance up to 3.5 feet for 30 minite and batery lasted 6 hours and 36 minutes .
9) Nokia Lumia 1020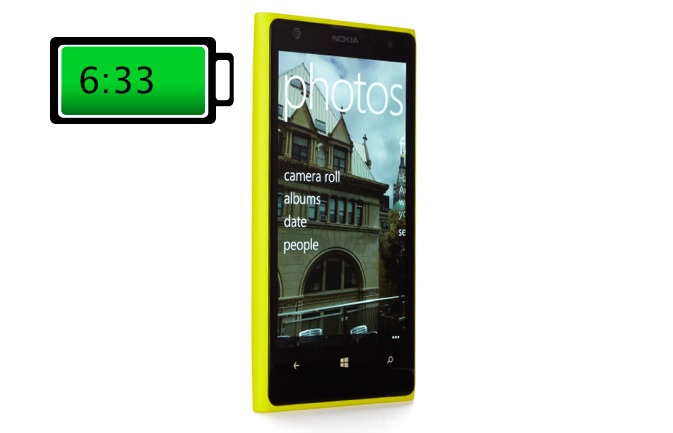 The Lumia 1020 packs amazing 41-MP camera.Battery is not the best on the market – 2,000 mAh battery, but lasted 6 hours and 33 minutes.