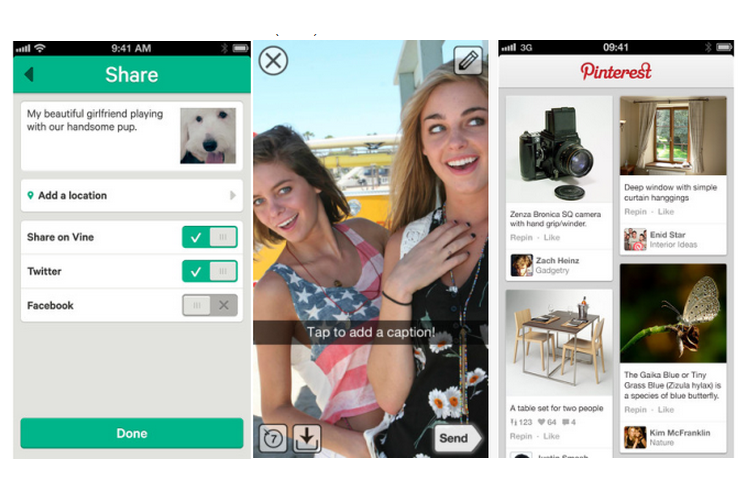 With millions monthly unique Facebok mobile application users, it's no come as surprise that why social apps are so popular. Facebook and Twitter are most popular social networks, and maybe you've already downloaded them. But there are a bunch of other apps you should check out.
1) Vine (Free)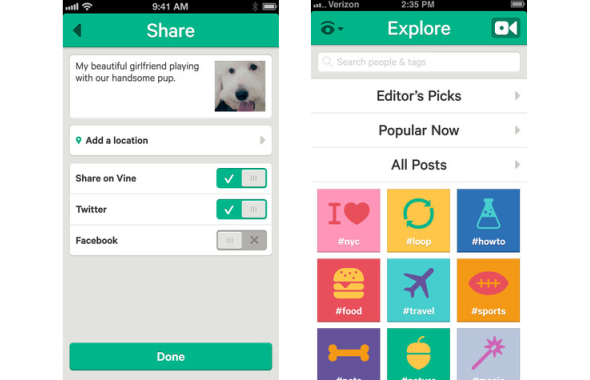 In less than three months after it debuted this app topped the list of free iOS app. With Vine users take up to 6-second videos and can easy share them via the app itself or Twitter. Also you can shoot multiple scenes and to add all into one video. With a similar interface like Twitter it's easy to explore other users videos.
2) Snapchat (Free)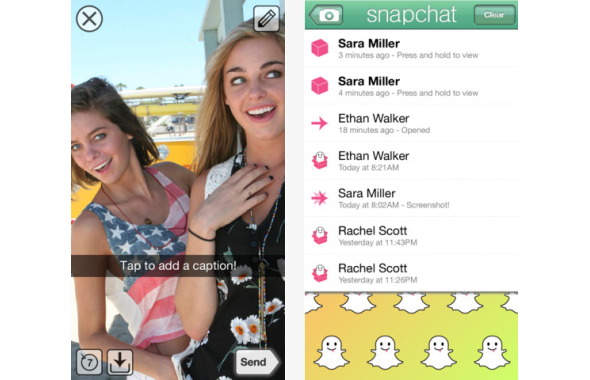 Snapchat allows users send picture messages to friends in real-time. All photos are automatically delete after 10 seconds. This make Snapchat often used for sending silly shots. Users can take screenshots of your shots, so be careful.
3) Foursquare (Free, Android, BlackBerry 10, iOS, Windows Phone)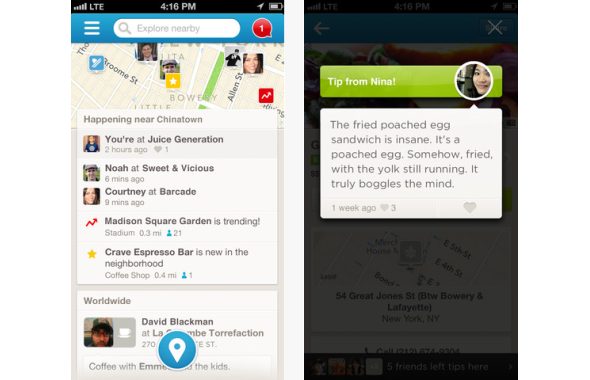 Foursquare is one location-based application that show you what's nearby based on what others suggested. When you are at a location with Foursquare you can check in. This can give you score tips and deals and every time when check-in the app gets more personalized recommending places. Browse what is near you and Foursquare will gives you directions, photos, menus so you can decide on a destination.
4) Facebook Messenger (Free)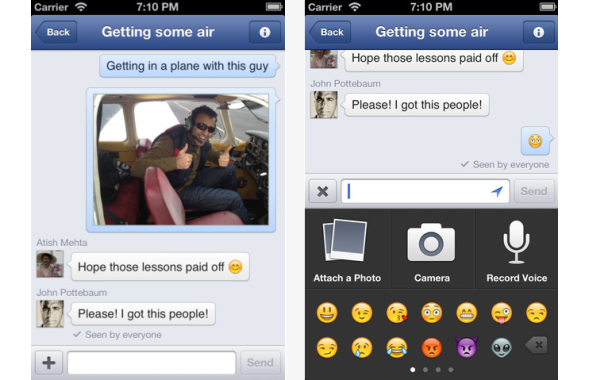 With Facebook Messenger you will get notifications in real-time and easy can check new messages from Facebook. Additionally, app enables group chat and Facebook's Seen feature, which tells you when your friends have viewed your messages.
5) Pinterest (Free)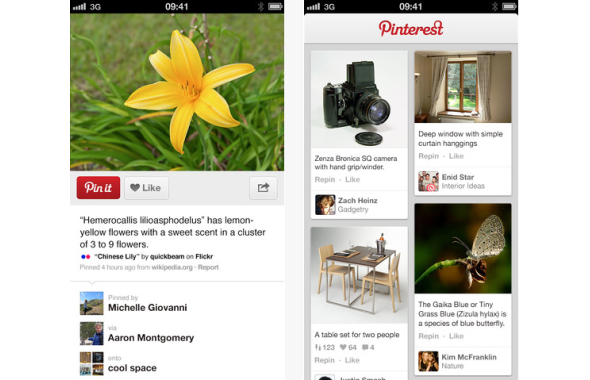 You can easy pin everything – from home ideas to recipes or humorous quotes. Browse by category, search or rediscover things you've already pinned .
6) Instagram (Free)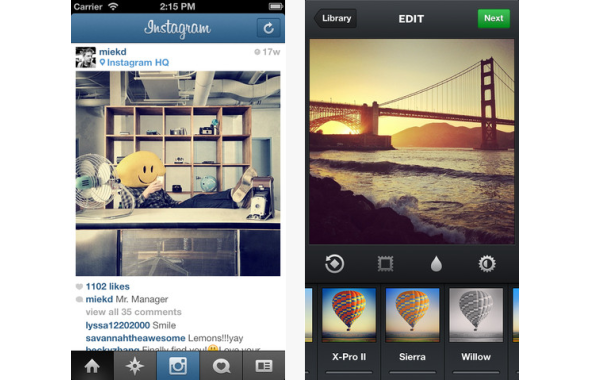 Instagram applies 19 filters for your photos. It's easy to take shots from the app or using an existing photo from your smartphone. A news feed shows the photos your friends have recently posted and with explore feature you can search hashtag or by user.
7) Spotify (Free)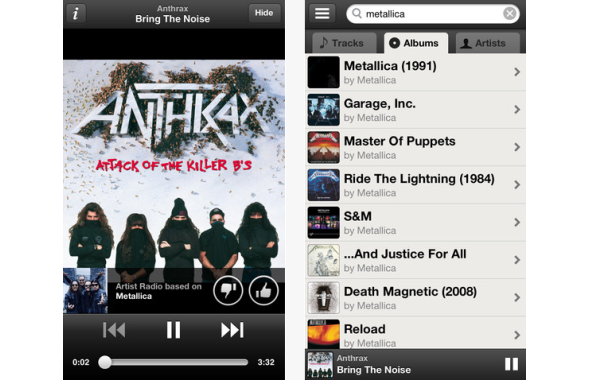 With Spotify you can discover new music or listen your favorite tracks . The app also adds a social element . You can have access to your friends' playlists and can share music with. Spotfy Premium cost $9.99 per month and offer offline listening .
8) LinkedIn (Free)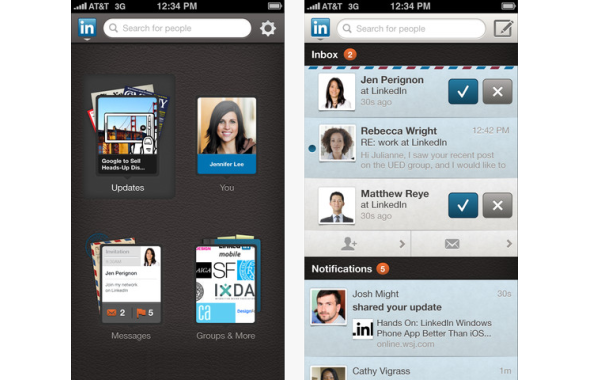 LinkedIn app lets you connect with professionals from anywhere. You can easy sync your calendar with your LinkedIn profile information and save and view recommended jobs or to get info about the people who are in your meetings
9) Tumblr (Free)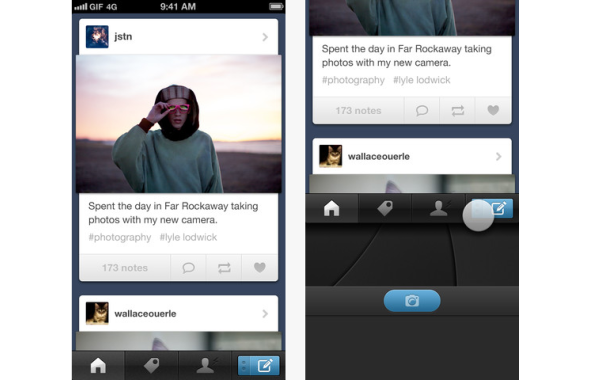 With Tumblr app you can share videos,photos and text, so you can create a mini blog from that blog. It's easy to manage multiple blogs and view and reply to messages. Tumblr have offline support , so you can like, post or reply when you're away from a connection.
10) Hootsuite (Free, Android, iOS)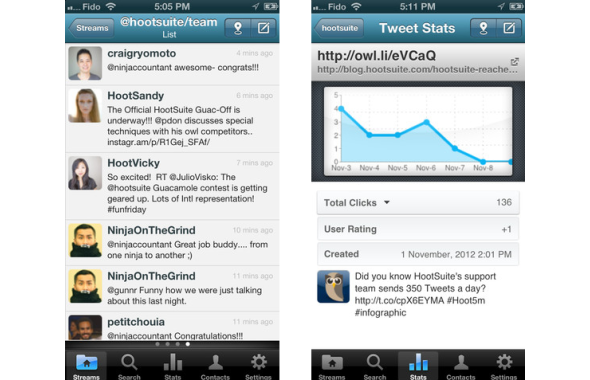 Hootsuite show all of your information from Facebook, LinkedIn,Foursquare and Facebook, LinkedIn to one place for free. The app lets you send messages, track click statistics and you can easy set up tracking columns based on established lists, hashtags or keywords.